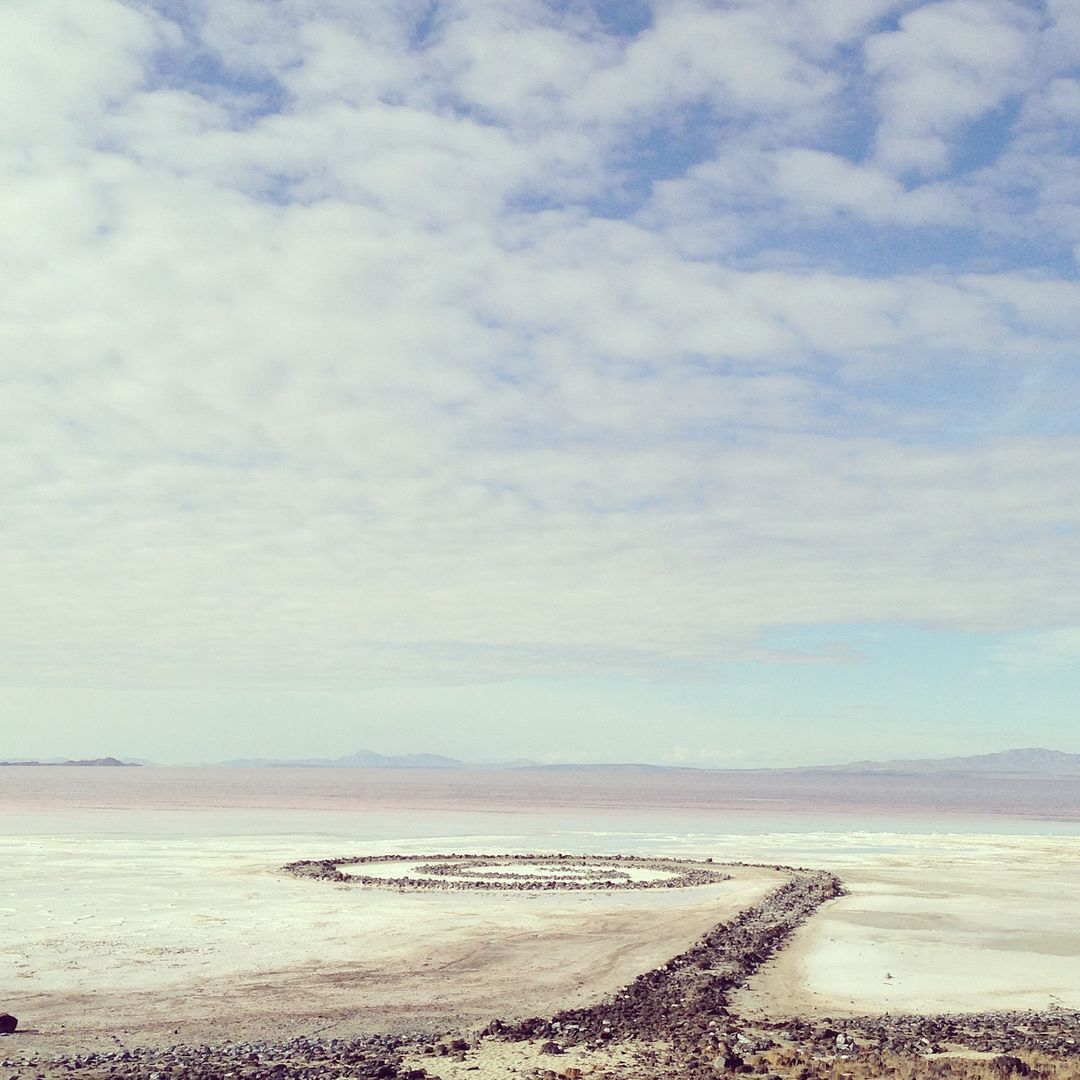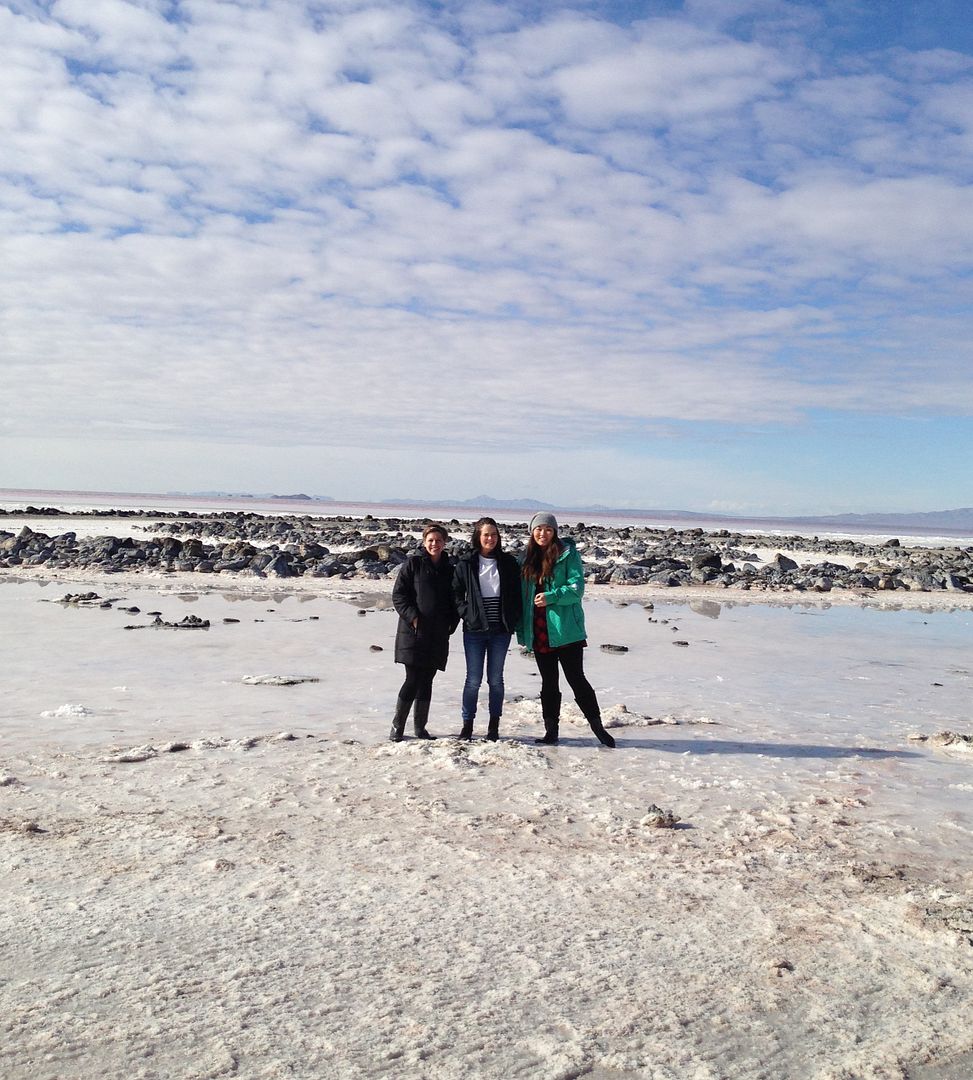 The Spiral Jetty has got to be on the top of my list of coolest places I have ever been. The word cool does not even begin to describe it. It's beautiful, magical, clean, fresh, lovely, sparkly, open, quiet, astounding, and peaceful. These pictures do not even do this place justice but that didn't stop me from snapping a couple hundred while we were there.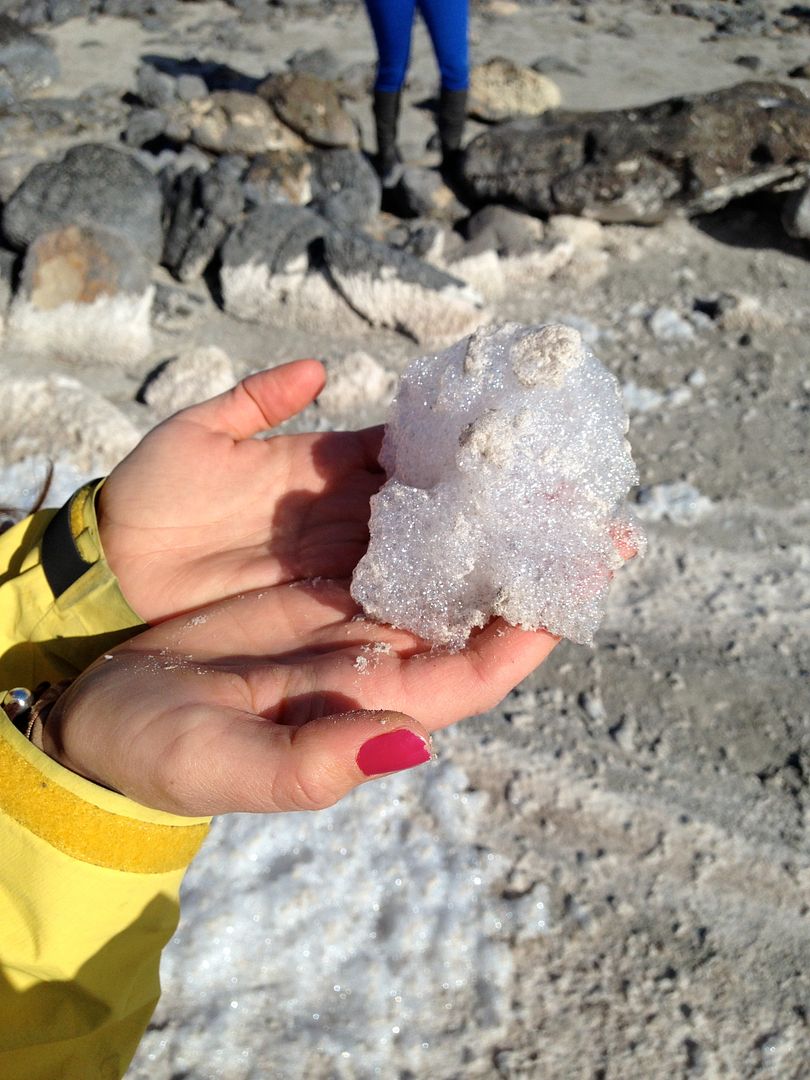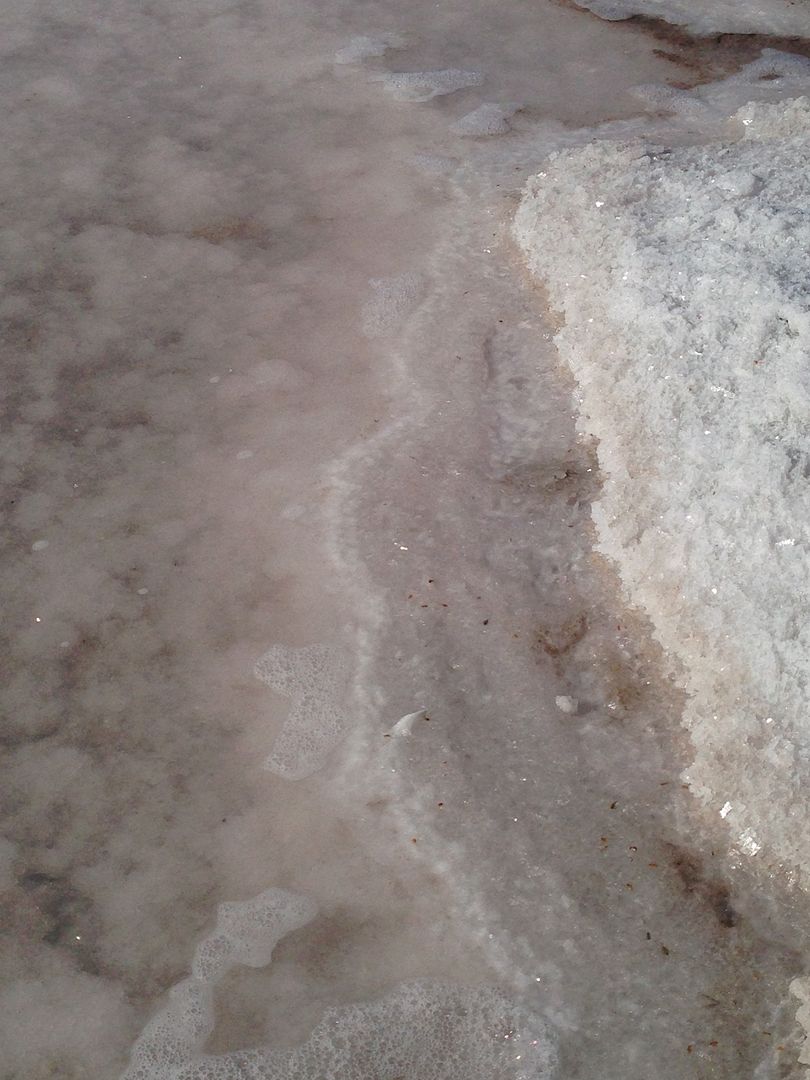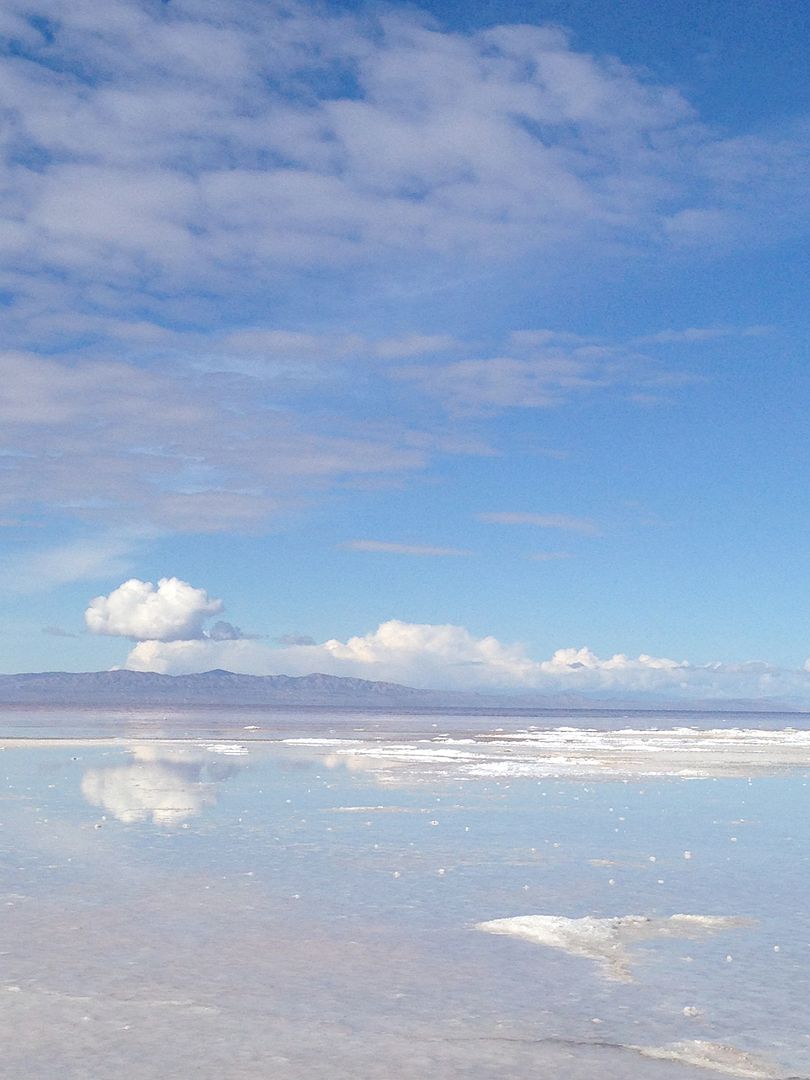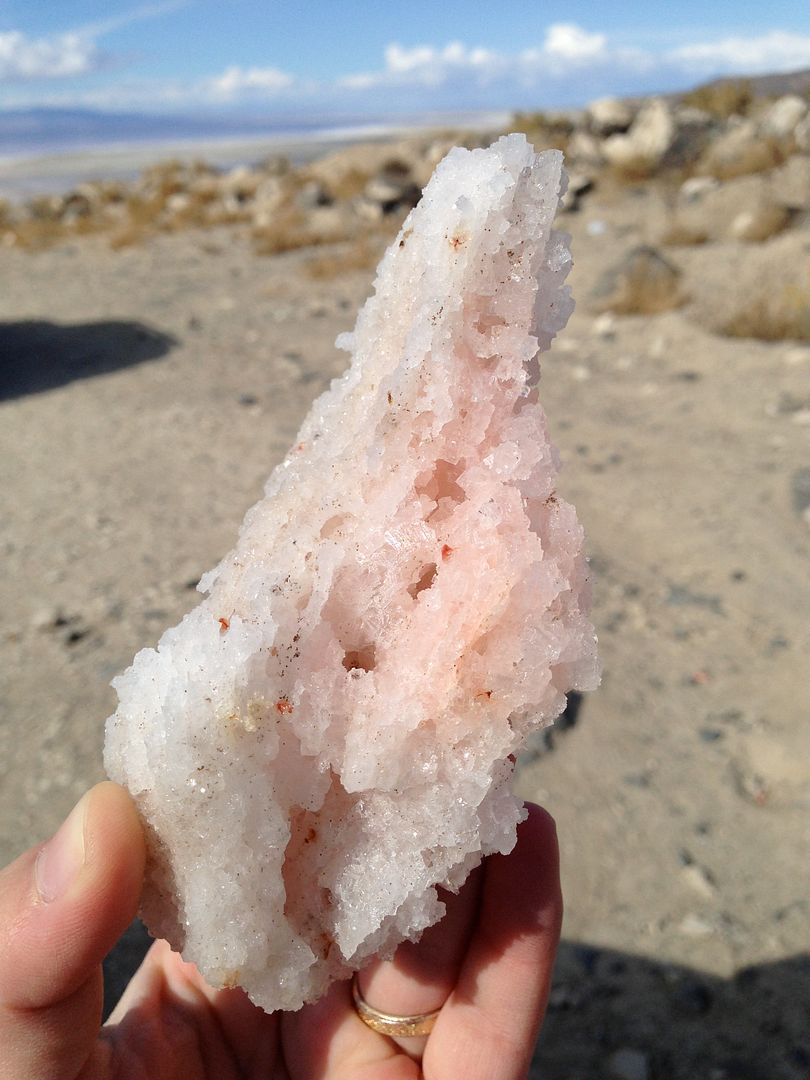 I would tell everyone I know to make the voyage out to the Spiral Jetty even if they are not huge fans of art. The location in and of itself is breathtaking. The artwork is an added bonus if you are not that into art. A little background for those who do not know what the Spiral Jetty is:
It is an earthwork piece of art that was created in 1970 by Robert Smithson. He chose this location because he thought it looked so unearthly and kind of alien-like (which I would agree with). The work is made out of basalt rock and is located in the North East of the Great Salt Lake. It is 1500 feet long and 15 feet wide. Smithson did not originally believe that the sculpture would last very long so he documented it with a 32 minute film and was satisfied that viewers may only get to experience it through his documentation. Smithson died three years late in a plane crash as he was scouting out a location for a new earthwork. Since then, his wife and others have worked to preserve the integrity of the sculpture and the land surrounding it for people to come and experience the jetty in real life. The Jetty was constructed during a drought so for about 30 years after it was built it was submerged under water and could not be seen. Due to the differing weather throughout the recent years, it has been exposed in different degrees for people to see.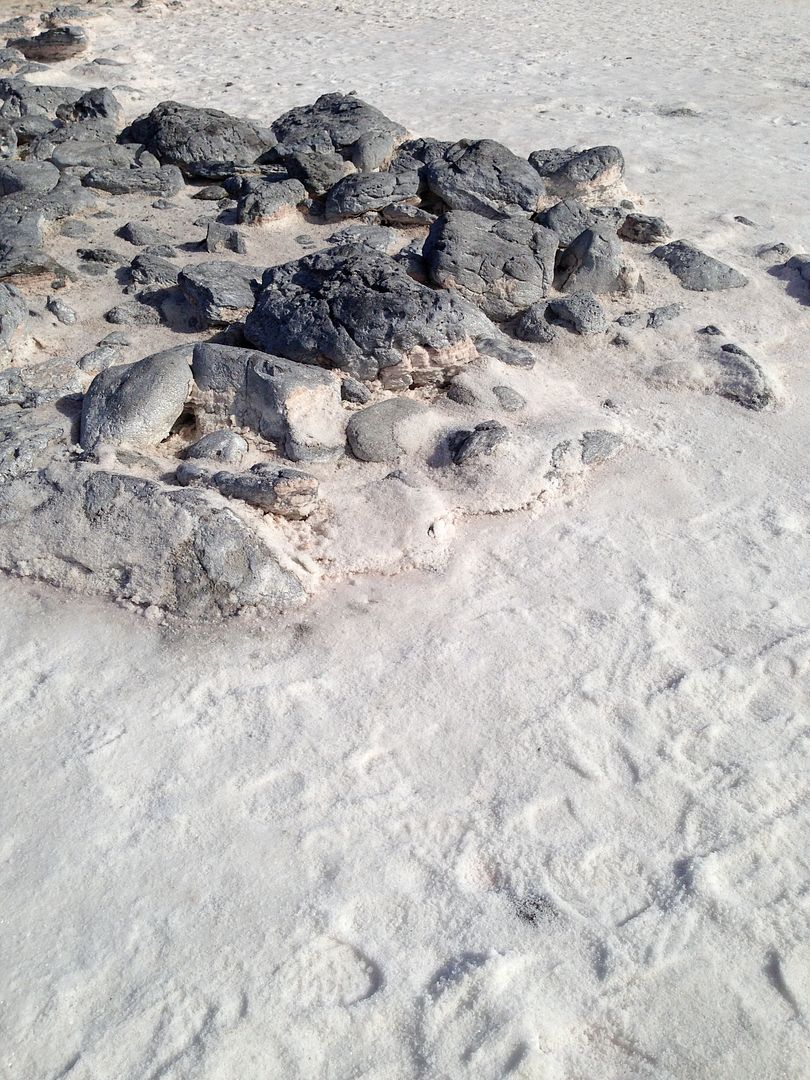 Baby Girl made the trek with me happily.